Wanting to remodel your house might sound like an expensive affair, but trust me, it's not. Once you know when and how to buy the basic raw materials that are needed for the remodeling at the best price, it will look like a reasonable deal.
If you have thought over and over about the idea of remodeling, but shied away from it, owing to the high prices of the goods, here is the article that will act as the plan-starter for you.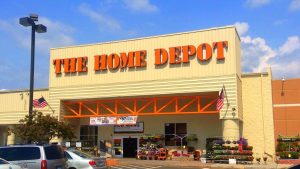 Where to Get Started?
First things first, the question "where to get started?" should be your first concern. To answer this question, you must decide on the place you want to shop from. There is no point roaming from here to there. Hence, it is best to take your time and search out one trusted store that has a wide range of variety of supplies that you will be needing for remodeling your house.
If you ask me, I will suggest you go to Home Depot searching for your requisites. It is a well-known brand that has over 2,200 stores across the entire continent of North America.  It is trusted, popular and there are way too many ways to save money if you buy house-remodeling supplies from Home Depot.
How To Save Money At Home Depot ?: 10 Best Shopping Hacks
If you think that saving money while shopping is tough, then think again. As it is really not so. All you need is a tiny bit of pre-planning to save up big bucks while shopping for remodeling your house. Let us get to know the ways better:
1. Get 50% Off on Special Buy of the Day
Home Depot lists some items as the "product of the day" on which it offers a whopping discount of 50% or above.  You might have to visit the store a few times to check what's on discount for the day, but the money you will be saving is worth the effort.
2. Look for Items for Yellow Tickets and Save between 50% to 80%
This sort of discounts at Home Depot is generally there at the clearance sale. So, if you happen to step into any of their outlets at this time with the intention of buy supplies for house remodeling, do not forget to check out some of the items with yellow tickets. These items can have a discount as high as 80%! It is probably the next best thing to getting it for free.
If you are wondering about the quality, then worry not, they have the best quality products. The only reason the items are on discount is probably that Home Depot will update its stock with the latest models. Also, these items are generally fixtures and are not moved to the 'Clearance Section,' and so, you must look for the tickets to identify whether they are on sale.
3. Avail the Beginning of Year Sale and Save up to 40% on Kitchen and Bath Items
Are you planning to remodel your kitchen and bathroom? Then I will suggest you wait until the winters. Home Depot offers marvelous discounts on a wide array of kitchen and bath items during the beginning of the years.
Remodeling kitchen and bathrooms often require many fixtures, and it is wise to wait for this Home Depot's discount season as you can save as much as 40% on the items that you buy.
4. Want Remodeling Advice? Get it Free from Professionals at the Home Depot Blogs
Home Depot doesn't just sell supplies for home decor and remodeling; it also has a blog section which gives awesome and practicable advice for free! Sounds too good to be true?  Well, this store tries to help their customers in more ways than one. And creating relevant blogs is one such way.
So, why spend money on seeking professional advice when you can just type a few words and read ideas related to home-remodeling at the comfort of your home and without spending a single buck?!
5. Save up to 80% on Leftover Lumber
Lumber is sometimes necessary if you have a specific idea in your head. You could build a fence with it, use them in gardening, or make your doggo or kitty a house by using lumber. At Home Depot, the rate of leftover lumbers can get slashed by 80%. They are located on the side racks with some kinds of markings indicating the discount.
6. Home Depot Can Cut Lumbers for Free
Buying a wood saw is an added investment that you would need to make in case you are planning to incorporate lumber in the remodeling. The process of cutting lumber can be both risky and tiresome. And if you hire a professional cutter, it will cost you way more.
Hence it is best to buy lumber from Home Depot. Once you pay for these logs of woods, there are wood-cutting professionals at home depot. They will cut the lumbers into any size you want it to be.
7. Rent Tools from Home Depot Instead of Buying
You would perhaps need various tools, from small items to heavy-duty ones for a couple of days when your home is under renovation. After that, the tools will sit peacefully in your garage and would be of no use for years. If you do not need tools on a daily basis, it is a good idea to rent them from Home Depot instead of buying. It saves a lot of money.
The rent duration can be anytime between 4 hours to 4 weeks. However, it is best to check the availability of the tools beforehand before approaching them with your list of requirements.
8. Repair Machines for Free
Well, you actually do not need to buy tools if you intend to use them just for a couple of days. However, if you plan to make extended use of the tools (especially the electrically operated ones), you must buy them. And what better place to buy the tools other than Home Depot? When you buy power operated tools from here, Home Depot will repair the tools completely for free (if it is still under warranty).
9. Stack Coupons and Avail them Whenever Applicable
There are several coupon codes or promo codes that are accepted by Home Depot. So, look out for these codes and stack them up. Make sure to check their expiry so that you can use these codes in accordance with the date of their expiry. Using coupon codes is one of the best ways to save money as you will not have to wait for special discounts or clearance sales. Just stack the coupon codes and use them as per your convenience.
10. The Home Depot Free Workshops
Won't you like to know a few tips and tricks on how to remodel your own house? If your answer is a 'YES,' then you should consider going to the free workshops of the Home Depot. It is held from time to time and in these workshops, they show various DIY methods. These can be helpful if you are looking forward to remodeling your house. With these methods, you can easily install various fixtures without professional help.
Hence, Shopping with Home Depot is not just cool; it is also economical and wise.
Are You A Teacher/Educator ? Know Special Discounts Here: Home Depot Teacher Discounts : Hot Deals!
Are You A Student? Know Special Discounts Here: Home Depot Student Discount – Save Big!